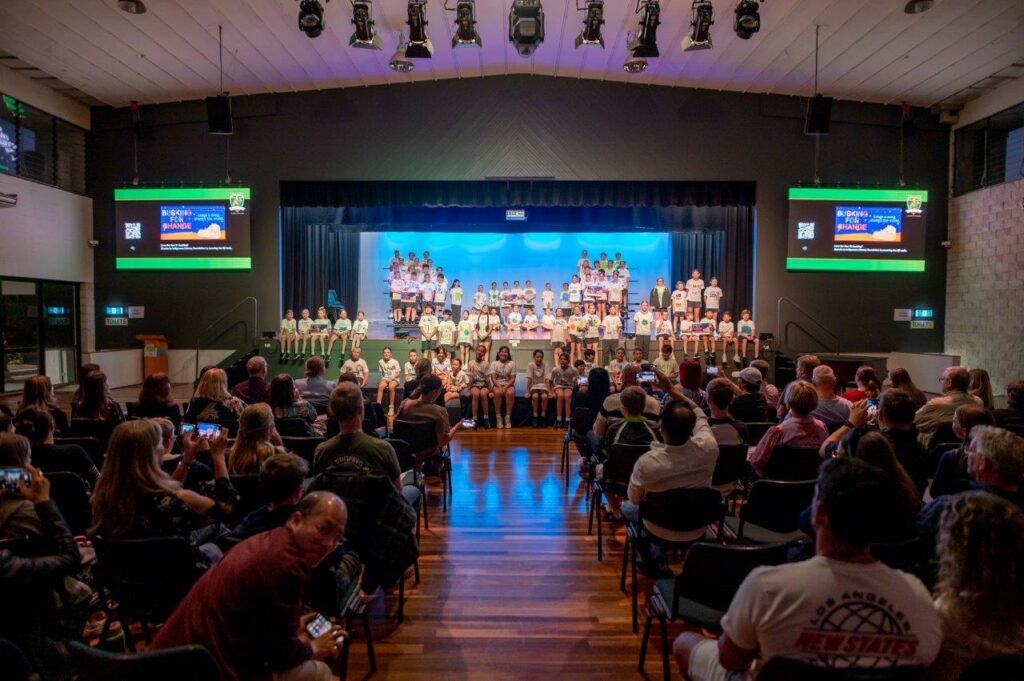 2023 Year 5 Exhibition
The IB PYP exhibition is an event where students are given the opportunity to share their understanding of a real-life issue or topic they have covered. It's a great way to help pupils reflect on all their learning while developing skills of presentation and assessment.
The exhibition is one of the final experiences of the IB Primary Years Programme, done towards the end of the final year. As part of the exhibition, students are encouraged to explore and document their understanding of important topics and learn from each other.

The exhibition helps students engage in a collaborative form of learning and inquiry, show autonomy and agency with regards to their learning and demonstrate that they have learned and can enact the key qualities of the IB Learner Profile.

All exhibitions are student-initiated, designed and collaborative.

The exhibition also gives students the chance to explore topics from a range of different perspectives, listen to other learners and understand their points of view. This can help them take in new knowledge that they might be able to use in their learning in future.

The exhibition also helps to unite PYP students as part of a community, reflect on their PYP learning experiences on the whole, and acts as a step towards the next part of their educational journey as they move on from the PYP.
This year we framed our inquiry under the transdisciplinary theme "How we express ourselves" with our central idea being 'Passionate learners can be the seed of growth for a better future'. Students began by looking at the Sustainable Development Goals and choosing one they were passionate about. After researching their chosen global goal in a variety of ways, students learnt about organisations that advocate and take action and found ways to be advocates themselves.
The International Baccalaureate defines advocacy as 'taking action individually or collectively to publicly support positive social, environmental or political change.'
Students advocated for their chosen global goal in creative and varying ways and really were passionate learners as their shared their knowledge and understanding with the wider community. In their exhibition groups students also had to negotiate, develop empathy, be balanced, manage their time, work on communication skills, and reflect on knowledge, conversations throughout their exhibition journeys. Skills that are important not only at school, but throughout life.
2023 exhibition was yet another wonderful time of learning, growth and community.
Mrs Melissa O'Shea
Head of Teaching & Learning (Junior Years) / PYP Coordinator