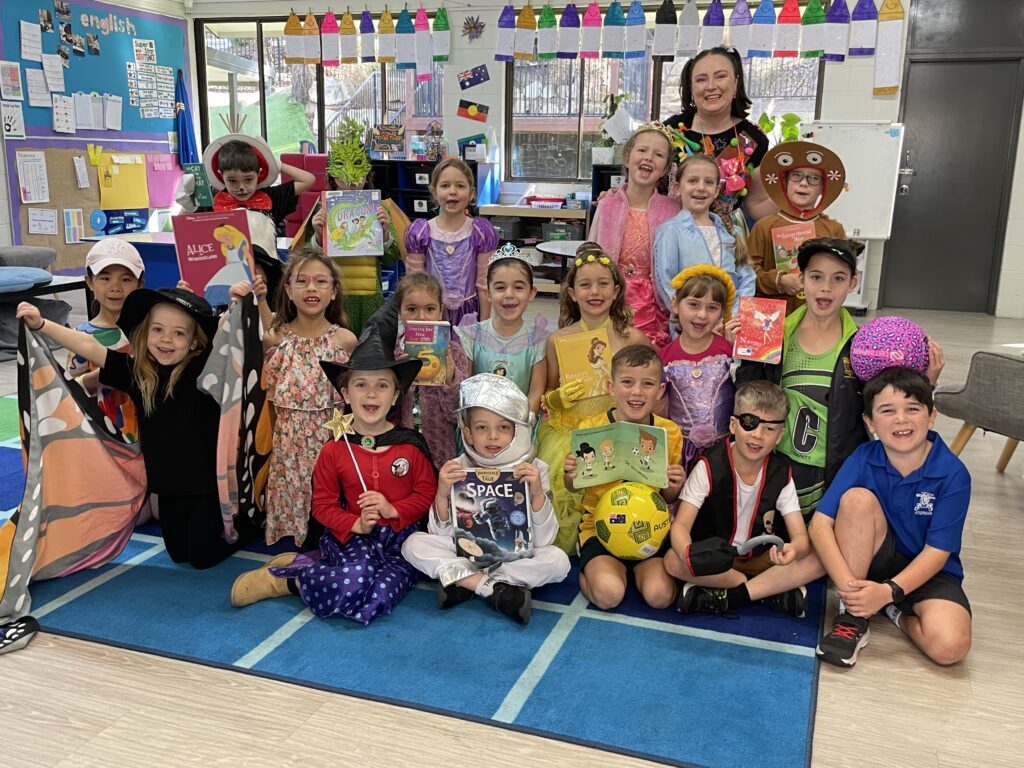 Yesterday our Junior Years Campus was transformed into a beautiful kaleidoscope of colours in celebration of Book Week 2023. With the 2023 theme, "Read, Grow, Inspire" the children were encouraged to come to school dressed up as something inspired by a favourite book or a favourite book character or subject.
All our students and staff participated with such great enthusiasm and commitment, and it was wonderful to see the many characters we have grown to love and cherish stepping out of their books and into our school for the day.
The day started with all the excited arrivals on campus, and the checking out of one another's great costumes. Then it was off to the hall for the much anticipated parade on stage where all the children, their teachers AND a couple of brave and inspired parents, provided some awesome entertainment for everyone in the audience. The cherry on top of all the festivities was the special Book Week picnic shared by students and family members in our playground spaces.
We really appreciate the thought, creativity and effort put into the costumes in recognition of the importance of books and reading for children, and we hope everyone had the best time.