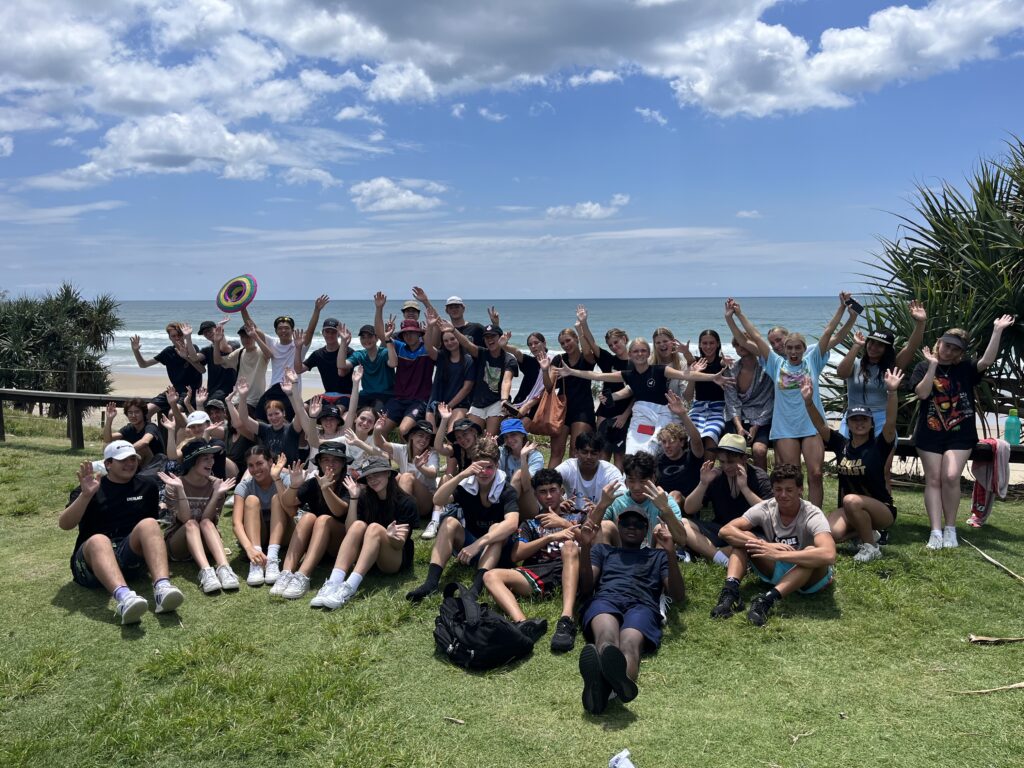 And just like that, the first event for our Year 12s is over! On Monday the 30th of January the Year 12 cohort travelled up to Coolum Beach to spend three days at Luther Heights Youth Camp.
With magnificent views overlooking the ocean and surrounding area, the Year 12 cohort spent the three days bonding as a group and building a sense of community. As we said on the Tuesday night of retreat, when you only look out for yourself, you only have one person caring for you. If everyone looks out for each other, there will be 103 people caring for you. It was wonderful to see the Year 12s embrace the many activities they were presented with over the three days away, with the main highlights being the beach session, the garbage bag formal and the Bush Dance. These highlights were all captured in photos and videos, and in our student's memory banks forever.
I am immensely proud of how the students embraced all challenges and threw themselves wholeheartedly into each event. Below are a few reflections from them.
'Retreat was amazing, food was delightful, and teachers were super welcoming friendly to a new environment with students.' – Ashar
'The Year 12 retreat was an amazing way to start the year as it provided an opportunity for our cohort to be more inclusive and connected, ready to concur the year together. The activities and leadership workshops definitely helped to build unbreakable bonds and trustworthy relationships within our cohort. Year 12 Retreat 2023 certainly holds memories that will be cherished for years to come.' – Ruby

'One of the best school camps yet! Retreat definitely brought me closer to some people in the grade that I wouldn't normally hangout with, it really opened my eyes and allowed me to create new lifelong friendships. It has made me excited for the year ahead with our Year 12 cohort!!' – Lilli
'Retreat was a fun time to get to know my cohort as a whole and hang out with my mates on the beach for a few days.' – William

'Year 12 retreat was the first step into bonding our cohort together in a fun, engaging and exciting way.' – Peyton

'A great way to kick off our final year with our whole cohort whilst out under the sun at Coolum beach.' – Max

Mr Benjamin Potter
Head of Year 12