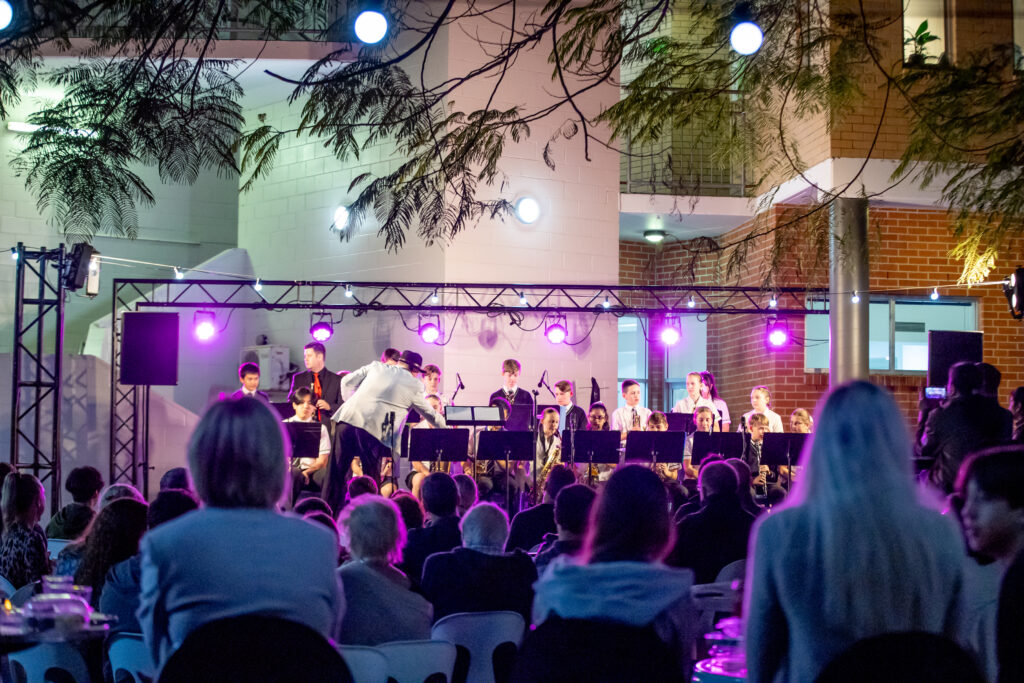 Under the starry night sky and festoon lighting, the Cultural Precinct courtyard sparkled with the sublime sounds of the Acoustic Band, Rock Band, Jazz Ensemble and Big Band as they played to a packed audience at the Music Showcase 2022 on Monday 12 September.
Audiences then moved into the Cultural Precinct to be entertained, in a more formal setting, by incredible performances from the Wind Orchestra, Muzique Cantabile, College Choir, Senior Vocal Group and College and Paganini Strings.
Special thanks go to our wonderful ensemble directors, to our hardworking Performing Arts Support Group and, of course, to our talented performers who entertained everyone so beautifully.
As Trinity's Performing Arts Department, we are delighted to be able to offer our students so many varied performance opportunities that culminate in a spectacular showcase evening such as this one.