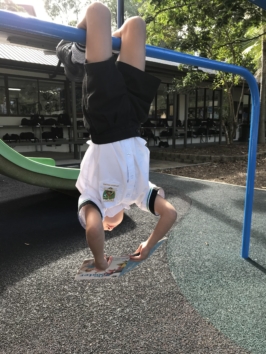 As we return to a somewhat normal school term, with various school activities and external club activities back in action, we trust that students will find the balance they missed during the COVID shutdown.
Many psychologists and mental health experts have detected an increase in mental health challenges as a direct result of the impact of COVID-19 restrictions on normal day-to-day life, and our children and young adults have not been exempt. Studies indicate that some coped with the restrictions by finding alternate outlets, such as alcohol, smoking, vaping, drugs, pornography or other risk taking activities, which are clearly not healthy and have a long-term negative impact on their physical and mental growth and development. As educators and parents, we need to be cognisant as well as vigilant about ensuring that our children and young adults have the necessary support and supervision needed during these uncertain times.
I came across a study recently which showed that family living arrangements can have a significant impact on school attendance, attentiveness and the attitude of young people and hence their success at school. Not surprisingly, providing a comfortable, safe and nurturing environment increases the chance of young people attaining optimal outcomes. Furthermore, tapping into the strengths and interests of children and young people, and capitalising on opportunities for them to experience success in these areas will further strengthen their resolve to work hard.
The Harvard Family Research Project which spanned 33 years confirmed what educators have known all along, that some form of parent involvement is likely a stronger influence than other factors. It was noted that extended parent engagement and communication with their children are often more valuable contributions than merely attending school functions in support of their children. You may be interested in accessing some archived resources on this by clicking this link.
Sleep is vital for human life. It is particularly important for the growth and development of children and bedtime routines are critical in ensuring students get a good night's rest. Such routines also apply to young adults and to us, as adults. This resource may be helpful to parents.
Reading is another wonderful lifelong hobby to nurture in children and young people. It not only improves students' literacy skills but also their imagination and creativity.
Young adults who have additional time can benefit from the responsibilities of a part-time job which can be helpful for developing a range of life skills., as long as it is limited to fewer than 20 hours a week and closely monitored during heavy assessment periods and provided they do do not have a packed extra-curricular program.
Most of these ideas are common sense knowledge but we sometimes forget them due to our own busy schedules. Taking time out and finding a way to implement these simple steps in Semester 2 will see your children make great strides in their development and growth.
Dr Tsae Wong
Principal