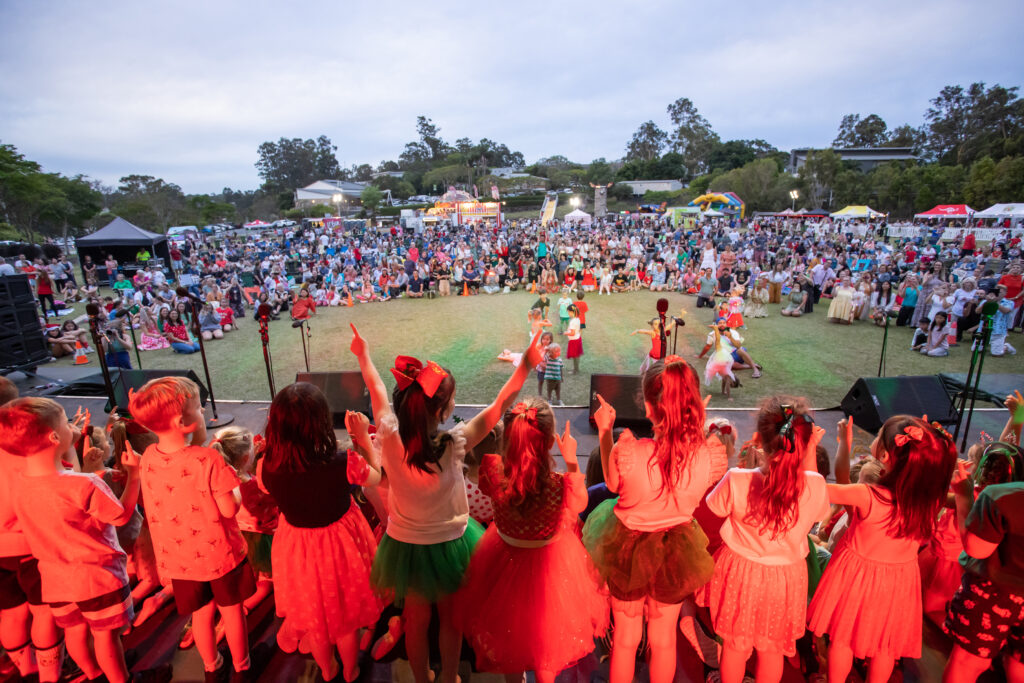 Our annual Fun Fiesta and Christmas Carols under the Stars event is always such a great way to celebrate the end of the school, and this year even more so after 3 years of COVID and bad weather put paid to the full event! There's nothing quite like seeing our Ashmore oval packed with friends and family soaking up our glorious weather, chilling out and catching up.
The event kicked off at 3.30pm with fun activities for the kids including amusement rides, inflatables and a big climbing wall along with heaps of food trucks providing a variety of delicious food and drink options.
Our performers all did an incredible job, filling the evening skies with joyous Christmas carols and providing a wonderful array of entertainment from dance and vocal to choral and instrumental music performances.
Santa and Snowy both paid a visit and the evening ended as always with a literal and figurative BANG as everyone sat back and enjoyed the always amazing fireworks display. A very big thank-you to our Performing Arts department for pulling off another absolutely awesome event and to everyone who came along to support it.
Wishing our Trinity community the most magical Christmas, and a safe and festive New Year!