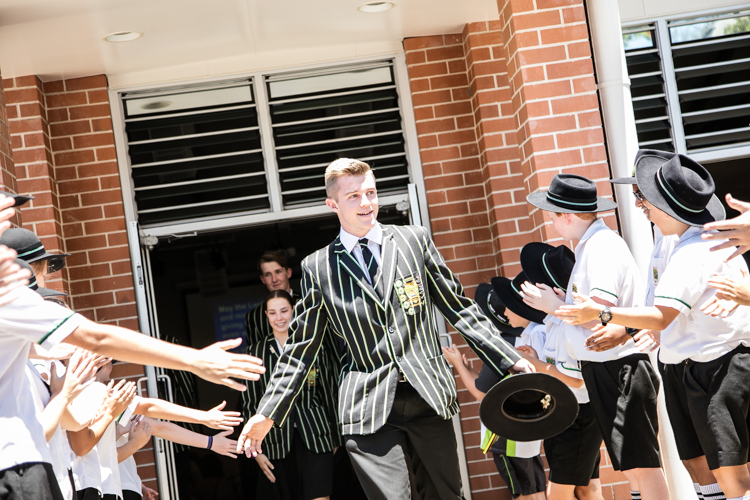 At Trinity, we are proud of our alumni! We love to tell their stories and celebrate their successes. Our alumni stand out for their professional accomplishments, contributions to their communities and beyond.
We recently caught up with Matt Downes, Class of 2015 and College Captain 2015 to find out a bit more about what he has been up to since graduating almost 7 years ago…
What have you been up to since graduating from Trinity?

I graduated from Trinity in 2015 and received my first preference to study Bachelor of Business/ Bachelor of Engineering at QUT. I received a call from Greg Quinn, the Managing Director of Hutchinson Builders, while waiting to start university studies in the first semester of 2016. He offered me the opportunity to interview for a Building Cadet position at the Toowong office. After countless phone calls and text messages following up Mr Quinn, I got the job and started my position as a Building Cadet for Hutchinson Builders. From there I studied and worked full-time, finished both of my degrees and have been involved in the construction of over 1000 apartments across Brisbane and the Gold Coast. Currently, I am the Site Engineer on the 272 Hedges Avenue project from Sunland Developments who have previously developed and constructed projects like Q1, Mantra Circle on Cavil and The Versace.
Timelapse Video of Hedges Construction
What are some of your fondest memories of your time at Trinity?
Some of my fondest memories from Trinity probably won't make much sense without the context, so I will leave those for another time. But one thing I will never forget about Trinity are the quality friendships with peers and teachers made along the way. There are far too many individuals to mention, but if you are reading this you know who you are!
What has been your greatest achievement so far?
My greatest achievement would have to be finishing my university degrees in Economics and Civil Engineering. For me the success was not so much the academic achievement but rather the fact that I exceeded my own expectations and managed to juggle life's' challenges, study and work full-time for 5 years straight. To me, the university degrees were simply a representation of that achievement and it is safe to say that I was pretty excited walking across that stage!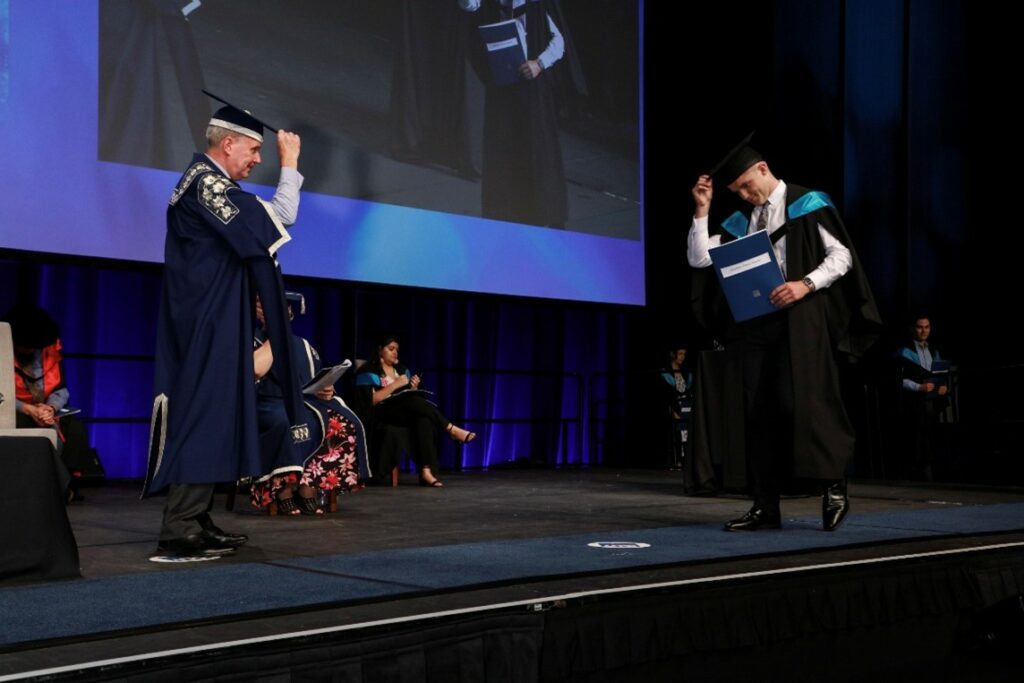 How did your experiences at Trinity (e.g., academic studies, extra-curricular activities, pastoral care) prepare you for life after school and for your future career?
Friendships I made whilst at Trinity gave me the opportunity to apply for my position at Hutchinson Builders and I have never not been appreciative of that. My teachers, and particularly my pastoral care teachers, always challenged me to find new ways of thinking and I lean on these higher-order thinking skills every day. I'd like to give a real special shout out to Mrs Hipgrave who was my pastoral care teacher throughout senior school and who was extremely supportive of me both in and outside of the classroom.
What are your future aspirations?
My future aspirations are to continue to learn and grow within my industry with the long-term goal of becoming a project manager. Keep building high-rises until I feel as though that chapter is ready to be closed, and then move into engineering consultation which is more in the realm of design and drafting work. Personally, I have gotten back into cross-country running and footy with the goal of just staying fit, healthy, and enjoying my time. I am now in my seventh year outside of Trinity Lutheran College and I feel as though I haven't really had an opportunity to smell the roses since graduating Year 12. So, I am excited to take some time for myself and recharge the batteries.
Do you have any words of wisdom for the graduating class of 2022?
My advice for the graduating Class of 2022 is that there is no right or wrong pathway, only the pathway that you choose. Year 12 is the most challenging but enjoyable year of your schooling lives (they truly do leave the best for last). So, make sure to enjoy every moment of it because it really does go by way too quickly and, before you know it, you will be walking down the guard of honour.