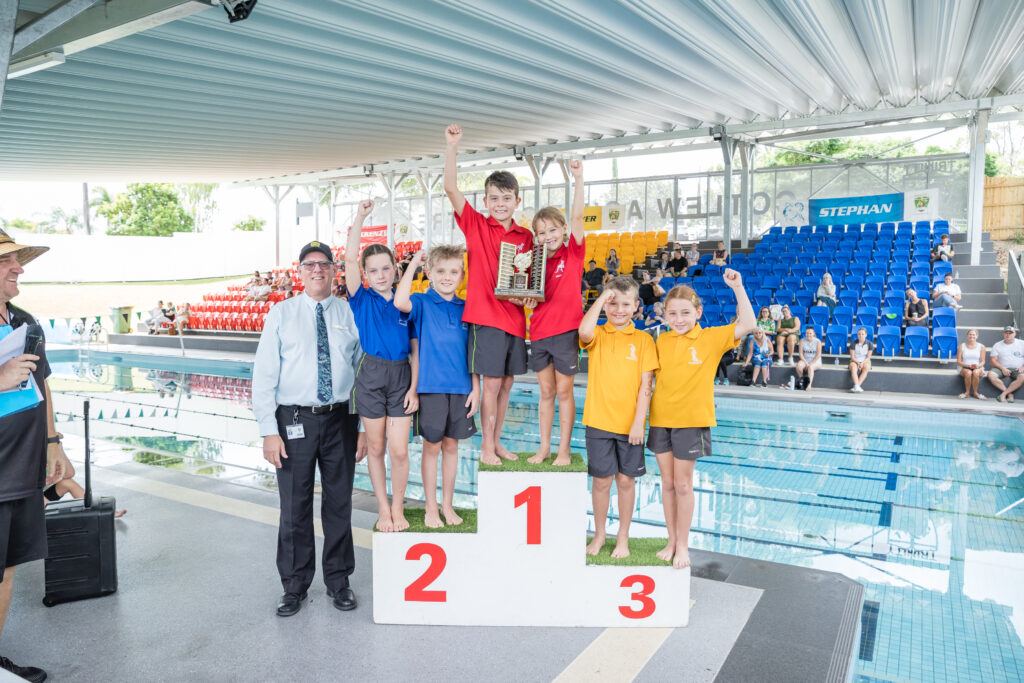 Over 150 boys and girls were winners as they gave their mighty all at the annual Year 2/3 Year Inter-house Swimming Carnival earlier this term.
Taking place in our beautiful new Junior Aquatic Centre, the carnival was the culmination of the children's swimming lessons during the first 5 weeks of this term. It was a perfect opportunity to showcase the skills they have learnt in front of teachers and parents (and their little friends from Trinity's Early Learning Centre).
The morning is all about participation and we encourage all our students to give it a go and to try their best. Although we collate house points, the intention is not to introduce competitive swimming to them at this early age as skill levels can vary significantly. We want everyone to have a fair go in an inclusive environment. It is a great opportunity for the boys and girls to experience a 'carnival' atmosphere so that when they transition to more competitive races and APS competition in Year 4, they are not overwhelmed.
A big thank-you to all our parents, extended family members and friends who came to support our students. We hope you enjoyed the comfortable seating and shade, and watching the happy, excited little faces in and around the pool. Congratulations to Mackenzie House who claimed top spot on the podium at the end of the event.