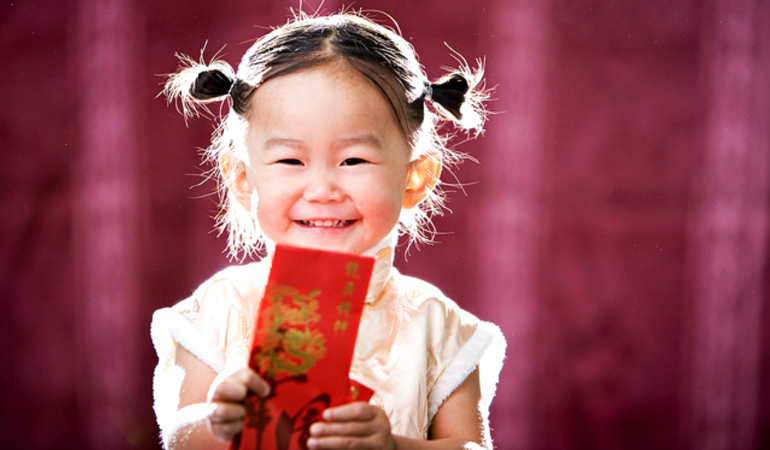 Do you know that Chinese New Year (CNY) is the most important and celebrated family event in the Chinese family calendar? It is just like Christmas is to all Anglo-Saxon families.
This year CNY Year falls on 1 February, on the second day of Learning@Home. As a young child, I remember being so excited during preparations for CNY. My parents cleaned the house, purchased new outfits or had new ones tailored especially for ushering in the new year, made delicious snacks, such as pineapple tarts (my favourite) and sweet sticky cake for our visiting guests and, of course cooked, up a storm for the family reunion dinners.Family travelled from around the globe to be back home for the reunion dinner which traditionally takes place on the eve of CNY.
I loved CNY as a child living in Singapore, wearing a new dress, eating delicious snacks and having lots of fun at the scrumptious reunion dinner. The very best thing for the children was receiving hongbaos, red packets containing money, as gifts of good wishes! We visited the elders in the family and were given hongbaos, greeting them in return with mandarins which signify good luck! This is similar to Australian children receiving Christmas presents on Christmas eve or Christmas morning, only CNY continues for 15 days each year and the celebrations continue for 15 days!
These are truly cherished childhood memories for me. There are 12 zodiac signs and 2022 is the year of tiger. Do you know anyone who celebrates Chinese New Year? Why not ask them how they celebrate this special occasion. You may just learn some interesting and random facts and they will surely appreciate your interest in their culture.
Dr Tsae Wong,
Principal