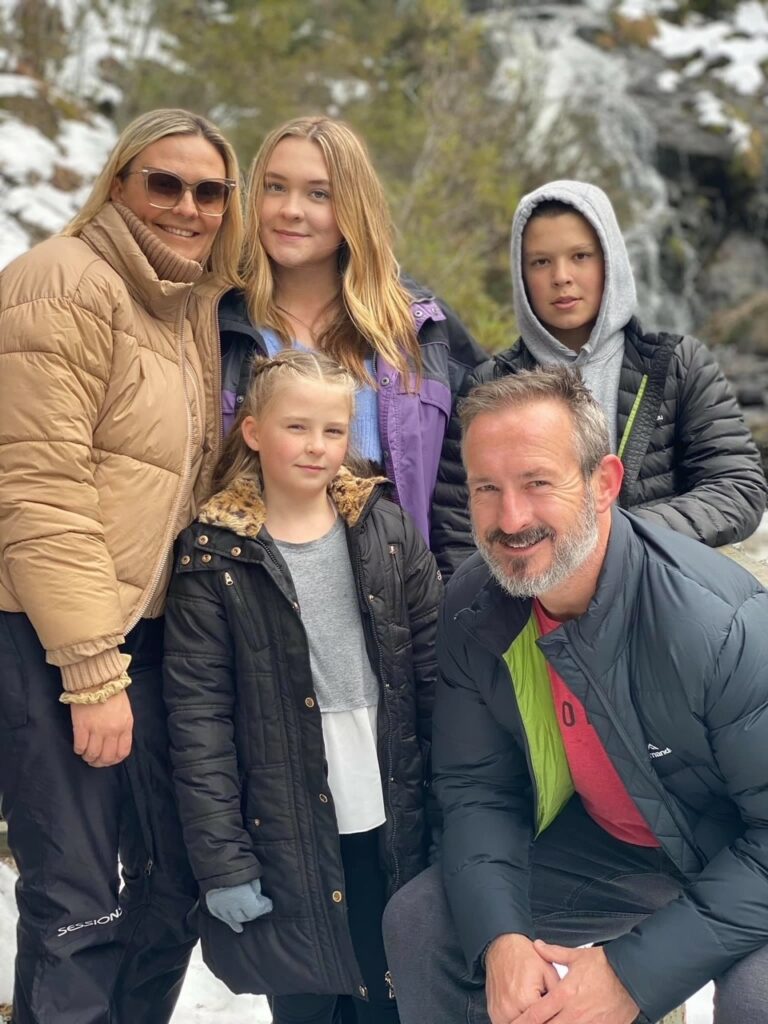 Mr Clarke joined Team Trinity in 2021 as a senior maths teacher. This year we are delighted to welcome him into the role of Head of Learning, Culture & Operations at Trinity and get to know him a little more…
Tell us a little about your background and family?
I grew up in South-West Sydney and remained in that region before moving to the Gold Coast mid-2021. I am married to Melissa who is also a teacher, and I have three children I adore in Ella (16), Ethan (14) and Lily (9).
Tell us about your professional background?
I was fortunate to get placed into a permanent teaching position straight out of university, teaching Mathematics and Science at Greystanes High School in western Sydney. Three years later I started a 19-year commitment at St Gregory's College Campbelltown. I held the Head of Learning (Science) position from 2005, lived on site in the boarding community with my family for 3 years, and relieved as Director of Administration for 3 years during my time at St Greg's. I also have significant experience with external exams, having marked the HSC Chemistry paper for 13 years, including six years as Senior Marker, and two heading the standards setting (judging) operation for the NSW HSC.
What drew you to Trinity Lutheran College?
When seeking a move to the Gold Coast, I invested a great deal of time reviewing the websites of schools and talking to relatives about schools in the area. Trinity stood out to me as a cohesive community with a vision and purpose I could align with, which are both important components of a school in my opinion. My relatives also spoke highly of the college as well.
How would you describe your own school-going self (what you were like at school)?
I had a pretty good understanding of the boundaries each of my teachers had and would mostly operate within the full stretch of those boundaries. Academically I did very well in Mathematics and Sciences, but had less success in subjects I was less interested in.
What is the best advice you have ever been given?
If you look after it, it will last you a lifetime – my Nan.
How do you relax / what do you do in your spare time?
I love cooking and enjoy walking with my wife and our dog Frankie.
What is your favourite music?
I really like music by Australian artists, Paul Kelly and Hilltop Hoods are among my favourites.
What is the most adventurous thing you have ever done?
I paddled 160km down the Murrumbidgee River, camping on the river bank over a period of about five nights.
What is your best quality?
I look to see the best in people, and I am kind.
What are you most excited about, having joined Trinity?
I enjoy being a part of a team and contributing to making things better, so am excited about being on the college Leadership Team. I am also excited about working with our student leaders to help them make our school an even better place as well.
What do you like most about your profession?
I really like the "ah ha" moments involved with being a teacher. Observing students and staff being proud of their own work also gives me a buzz.
What do you like least about your profession?
Inflexibility in our curriculum.
What do you do for exercise / wellbeing?
Play sport, go to the gym, SUP, walk, and hang out with my family.
What is your favourite sport or cultural activity to watch or participate?
To play, soccer: I started playing in 1982 and have played every year since, although progressively worse in the last 15 years or so, and I really value the experience of being part of a team.
What would you be doing if you weren't in the teaching profession?
Maybe running a café.
What accomplishment in your life are you most proud of
Being a Dad!
What's your one biggest pet peeve?
The mystery person that comes into my house and puts empty milk containers in my fridge and empty food packaging back in my pantry.
What is one thing you wish you knew when you were younger?
That it is ok to fail, or not be good at something.