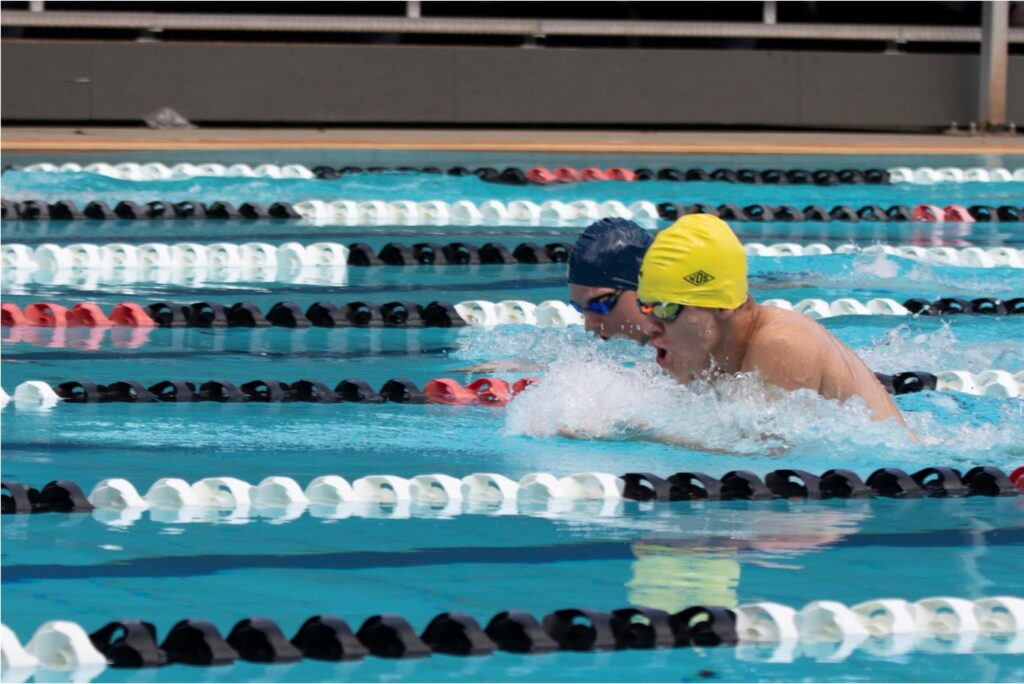 Despite the challenges of another COVID-influenced start to the year, the modified Inter-house swimming event took place against the backdrop of perfect weather conditions. A group of over 100 keen and gritty swimmers took to the pool to contest 'championship-based' events designed to determine the Trinity Swimming Team that will contest the upcoming APS Swimming Carnival. Although the now traditional house swims, earsplitting music and passionate war cries were absent this year, there was still plenty of excitement and energy buzzing through the Ashmore Road Pool Precinct. Trinity is blessed to have an abundance of highly motivated, talented and eager swimmers who put on a stellar show across the 50m and 100m events. Congratulations to the students who claimed top 3 age championship places [to be presented at upcoming assemblies], along with the following students who established new records on the day.
Maya – 12 Years 50m Butterfly [joint record]
Willow – 12 Years 50m Breaststroke
Emmerson – 13 Years 100m Freestyle
Jack – 13 Years 100m Freestyle
Wyatt – 15 Years 50m Freestyle [joint record – with his brother Cassidy!]
Wyatt – 15 Years 100m Freestyle
Emma – 15 Years 100m Freestyle
Best wishes to Trinity students who will be named to contest the APS Championships taking place next week. This carnival will also take the shape of a 'selection trial' for inclusion in the District Team to consent the South Coast Championships on 8 March.