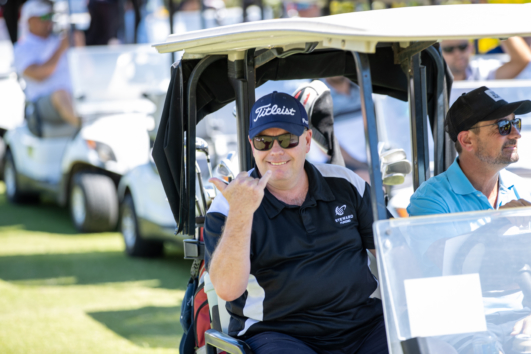 On Friday 10th September 2021 we hosted our Friends of Trinity Lutheran College Foundation Golf Day at Palmer Colonial Golf Day Robina. Joined by 80 ladies and gentlemen from within the Trinity community we enjoyed a day of sun, golf, and conversation. It was a fun day raising funds for our Foundation to provide advancement of primary and secondary school education.
A special thank you to all of our sponsors including 8 Collective, Burling Brown, Landscape Solutions, Nutrien Water, MBA Lawyers, Eaton Services Group, Programmed Property Services, Kool Kids Training College, Stokes Wheeler Pty Ltd, Blue Bet, Drummond Golf, CCLP Consulting Pty Ltd, Advance Group of Companies, JIC Projects, Westpac Business Equipment Finance in Brisbane and Capital Finance. It is with the support of our sponsors and participates, at events such as our golf day we are able to continue with our Foundation's vision to continue with the advancement of primary and secondary education at Trinity Lutheran College.
For those interested in attending our 2022 event please express your interest by clicking here. Spots are limited and we will be open for registration in the coming weeks.