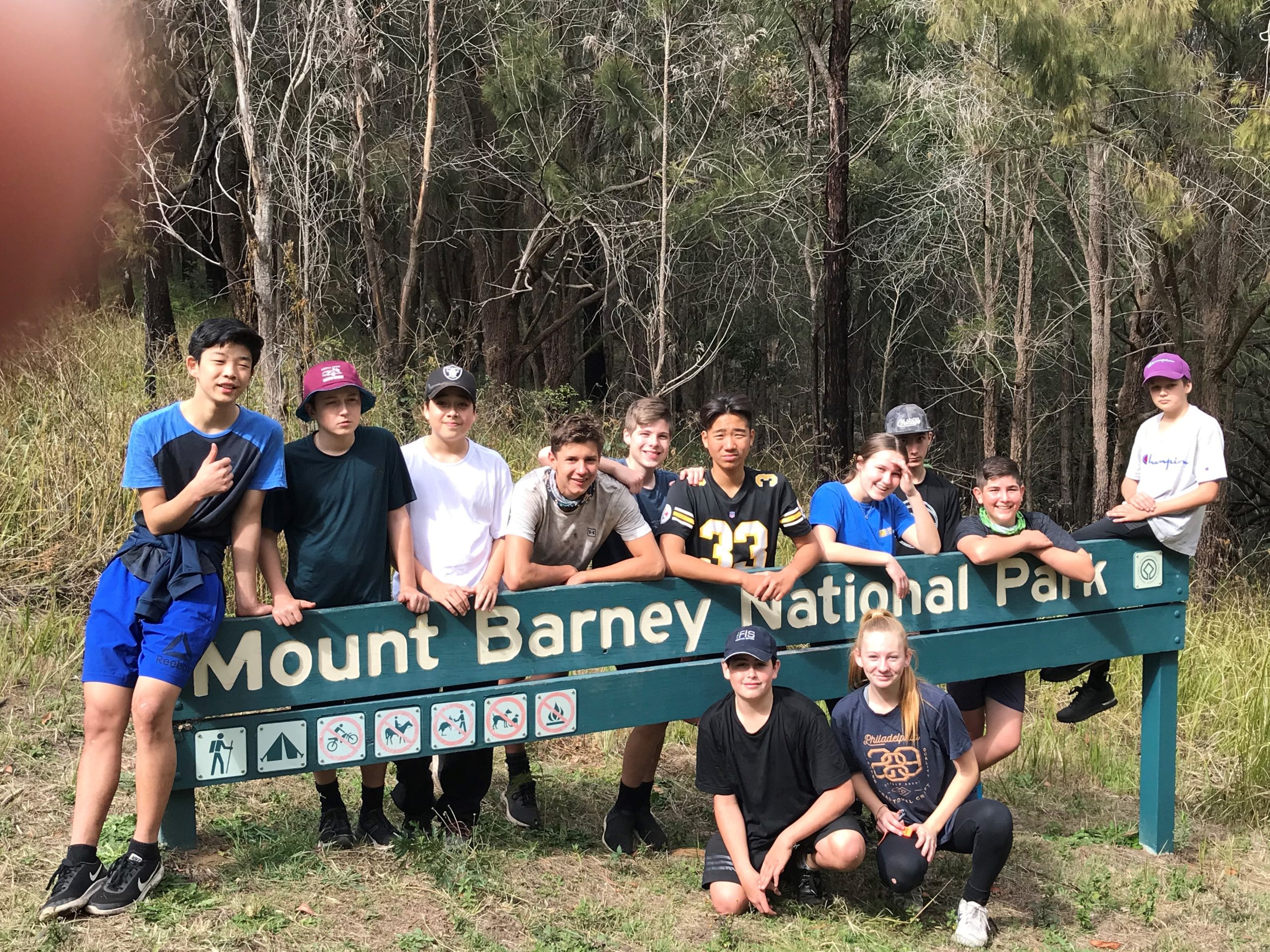 Our Year 9 students were fortunate to attend Camp Kokoda in Term 3. Camp Kokoda is a 660-acre outdoor education property located on the southern shores of Maroon Dam.
The team at Camp Kokoda designed a four-day program aligned with the Year 9 Rite Journey. They provided a variety of adventure activities designed to develop personal growth and team cohesion. Within the safe, controlled environment, students were given many possibilities to explore their comfort zones, conquer their fears and experience a great sense of accomplishment.
There were six camp groups, three groups participated in an adventure expedition, hiking from Barney George to Mount Bellamy. The other three groups hiked and camped at various locations from Kagi, Isurava, Efogi, Mt Bellamy to Pointro. They had the opportunity to undertake a series of physical and mental activities, such as the Giant Swing, Crate Stack, Eagles Abseil, High Ropes and Canoeing.
All aspects of Camp Kokoda programs are used as a tool to construct positive self-awareness and perception and strengthen group dynamics. Our students were therefore encouraged to support others, discover the difference between positive risk-taking (in a safe environment) and negative risk-taking, and realise the importance of making good choices. The camp also provided an opportunity for our students to get in touch with their spirituality, out in nature, away from the clutter and busyness of life.
Students were asked to reflect on their camp experiences and answer these three questions.
What experience ROCKED their world about camp?
What will STICK with them about camp?
What would they like to LEAVE (leaf) behind?
Two student comments were as follows:
Sienna Bradburn, "Camp this year was amazing, I was in a group full of a range of new people. The best thing at camp was probably the group bonding and by this I mean the stories by the campfire, making dinner, helping each other out when hiking up the mountains. All these activities brought my group close together. Something that will stick with me after this year at camp is the challenges I faced and overcame with the help of my friends. Lastly, a thing I would leave behind after camp is the boundaries or worries of speaking to new people who are outside of my friendship groups. In the end, Year 9 Camp was a way to bring me closer to people and be put outside my comfort zone which I usually wouldn't do in a school environment".
Ethan Gospos, "Without a doubt the daily activities rocked my world on camp! They challenged me to do things I would often be too careful and cautious to do. What will stick with me is how lucky I am to have all that I have, both material things like a bed and food but also the support of my family and friends. I have left behind the thought that I have to do everything perfectly because all I can really do is try my best."
Mrs Amanda Williams
Head of Year 9