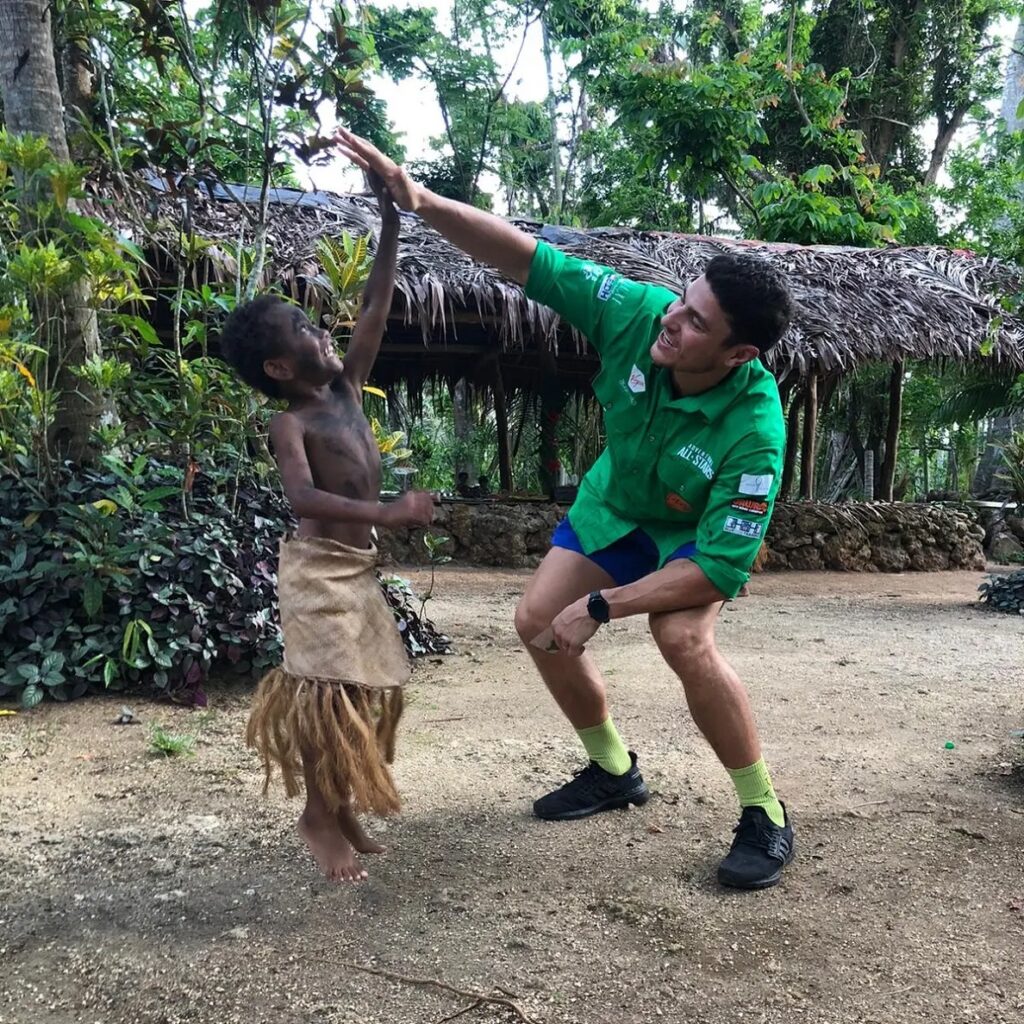 Charity TV Global is an award winning social enterprise (social enterprises are an innovative breed of business that exist to create a fairer and more sustainable world) and the net proceeds from all Charity TV Global filming and fundraising projects are gifted to Aussie charities. Their most recent television series is Adventure All Stars, a TV travel and adventure show designed to raise money for a number of different Australian charities. Unlike other TV shows that have a charitable component, none of the cast are paid and all net proceeds are gifted to charities. The unique philanthropic model means the cast commit to raising funds for charity and giving-back to communities across Australia whilst simultaneously promoting incredible destinations to a global audience.
Applicants applying to become an 'Adventure All Stars' TV cast member must commit to raising funds for a charity of their choice before filming starts. The reward for their efforts is a one-week trip to a secret location… all filmed by and broadcast to a global audience of almost 100 Million people!
Our very own Year 5 teacher, Mr Corey Micari successfully applied to be a cast member in the series and was able to raise over $7000 for Headspace Australia who are a Trinity-aligned mental health charity that works closely with our Ashmore Rd campus. The cast of the series he starred in travelled to Vanuatu where he had the opportunity to participate in a number of adventure activities including zip-lining, snorkelling, dune buggies and volcano hiking.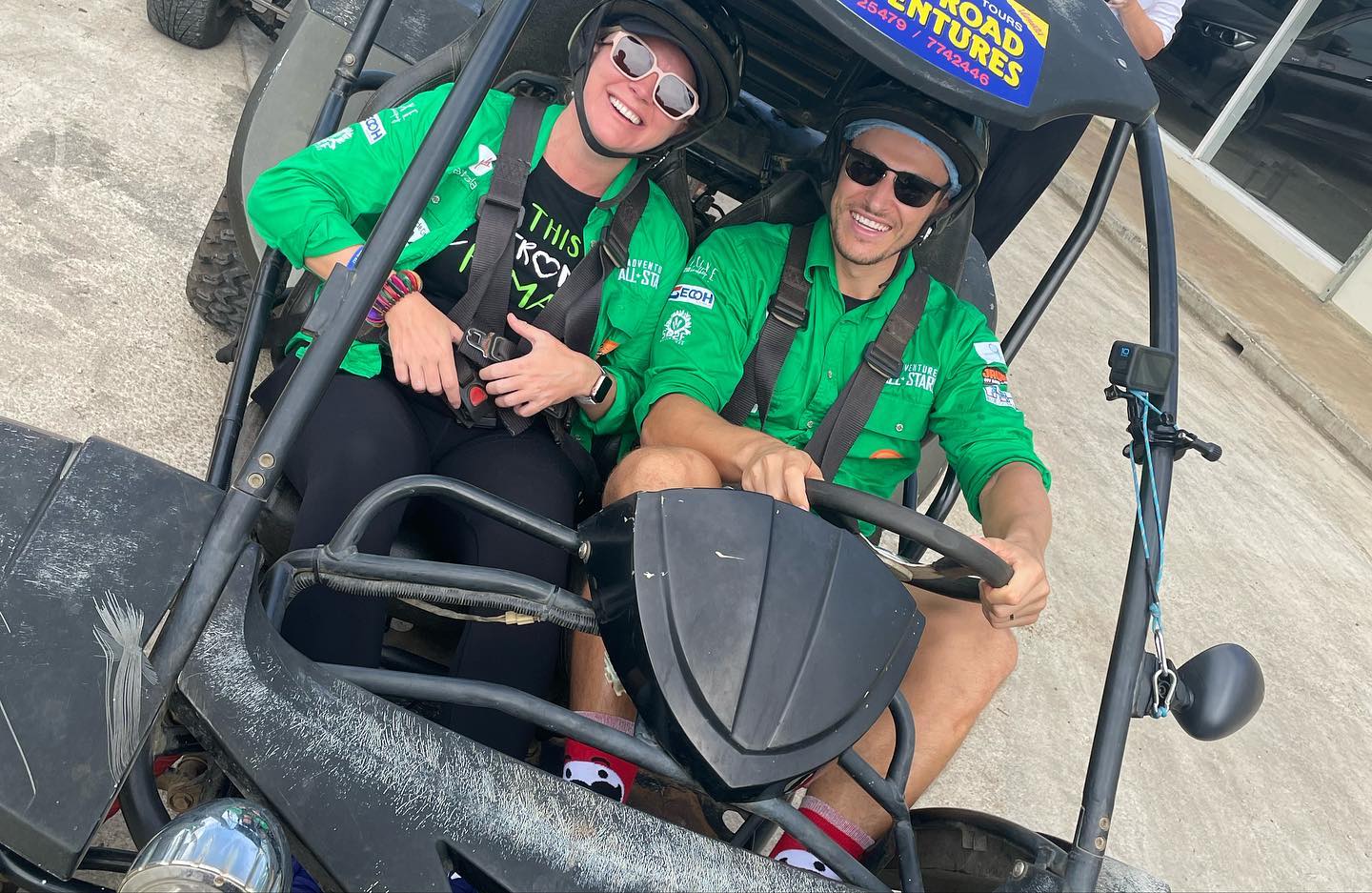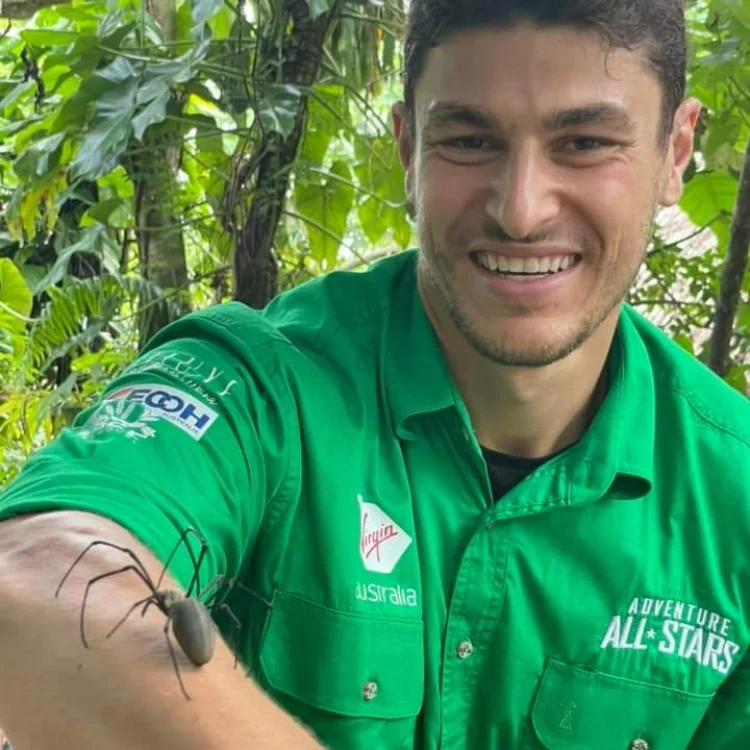 Most significantly, in February this year, Vanuatu was hit by twin cyclones, followed by an earthquake which caused substantial destruction and loss. Corey, along with the cast and crew were able to visit and provide aid to a local school, Fokona SDA Kindergarten and Primary School. They delivered supplies which included books, readers, water bottles, stationary sets, sporting goods, AND a $1,000 AUD ($80,000 Vatu) cheque! Corey garnered the support of our Trinity community and managed to pull together over 30kg of stationery as well as letters written by the students in his Year 5 class which he hand delivered to the Grade 5s at Fokana school.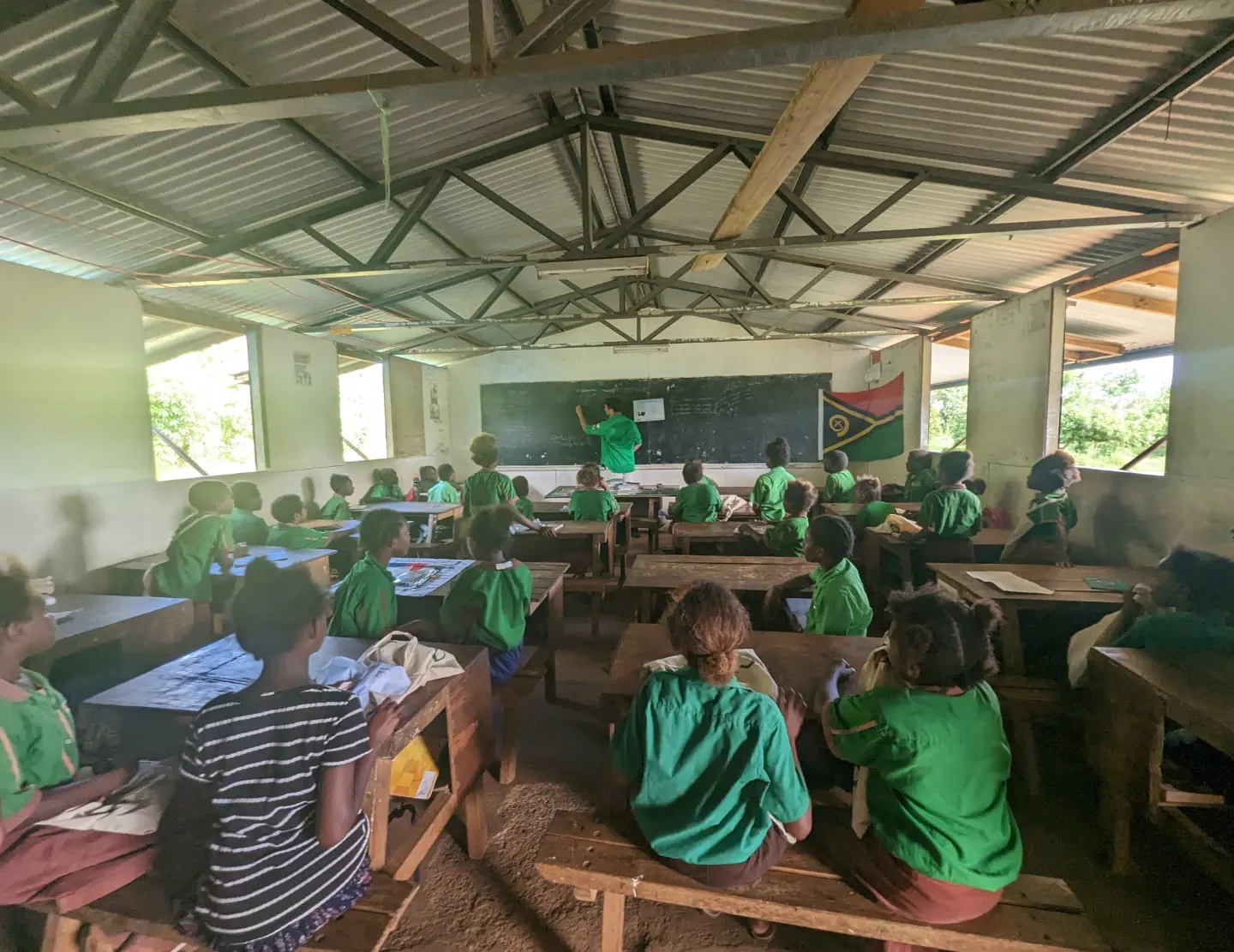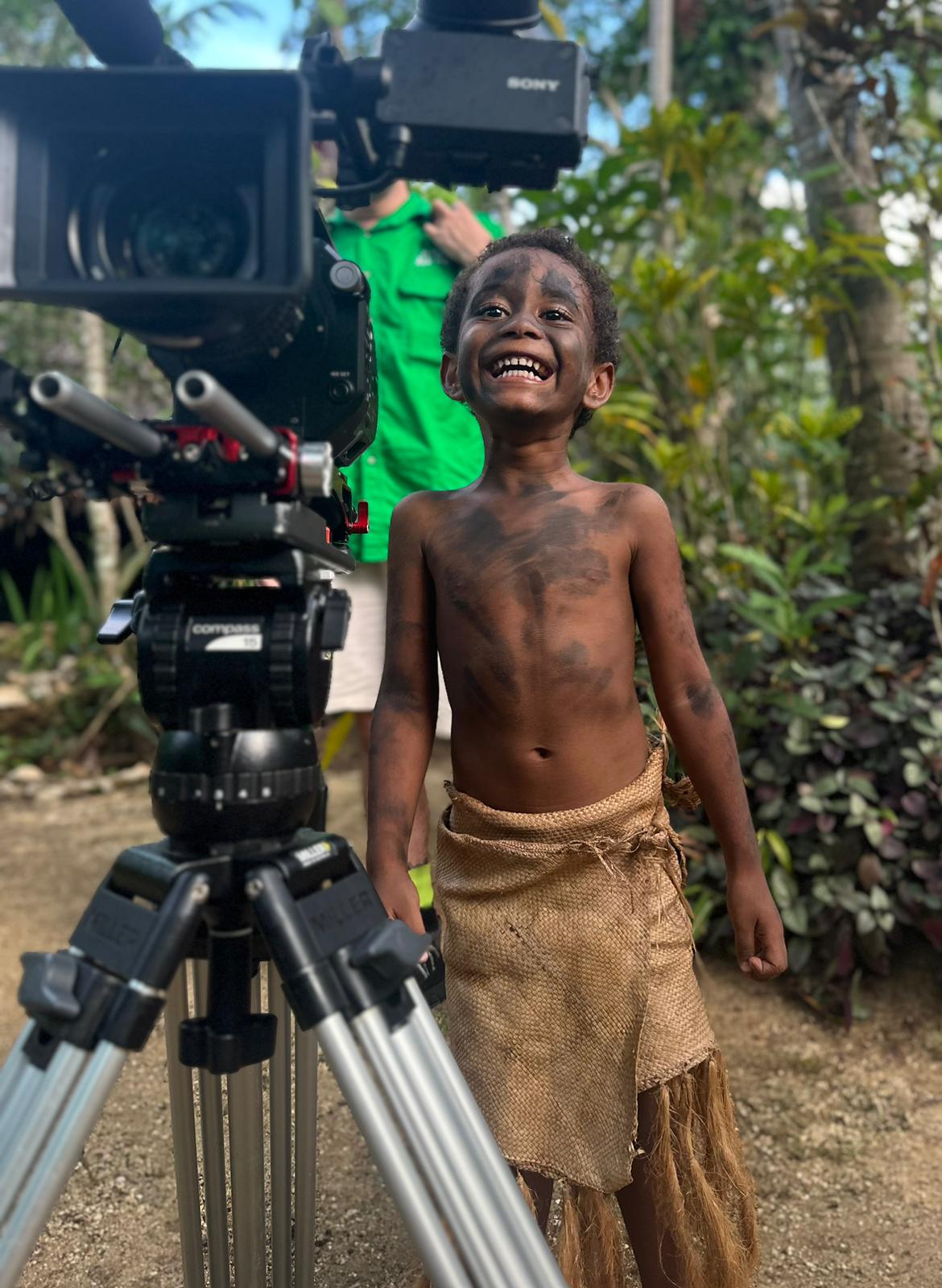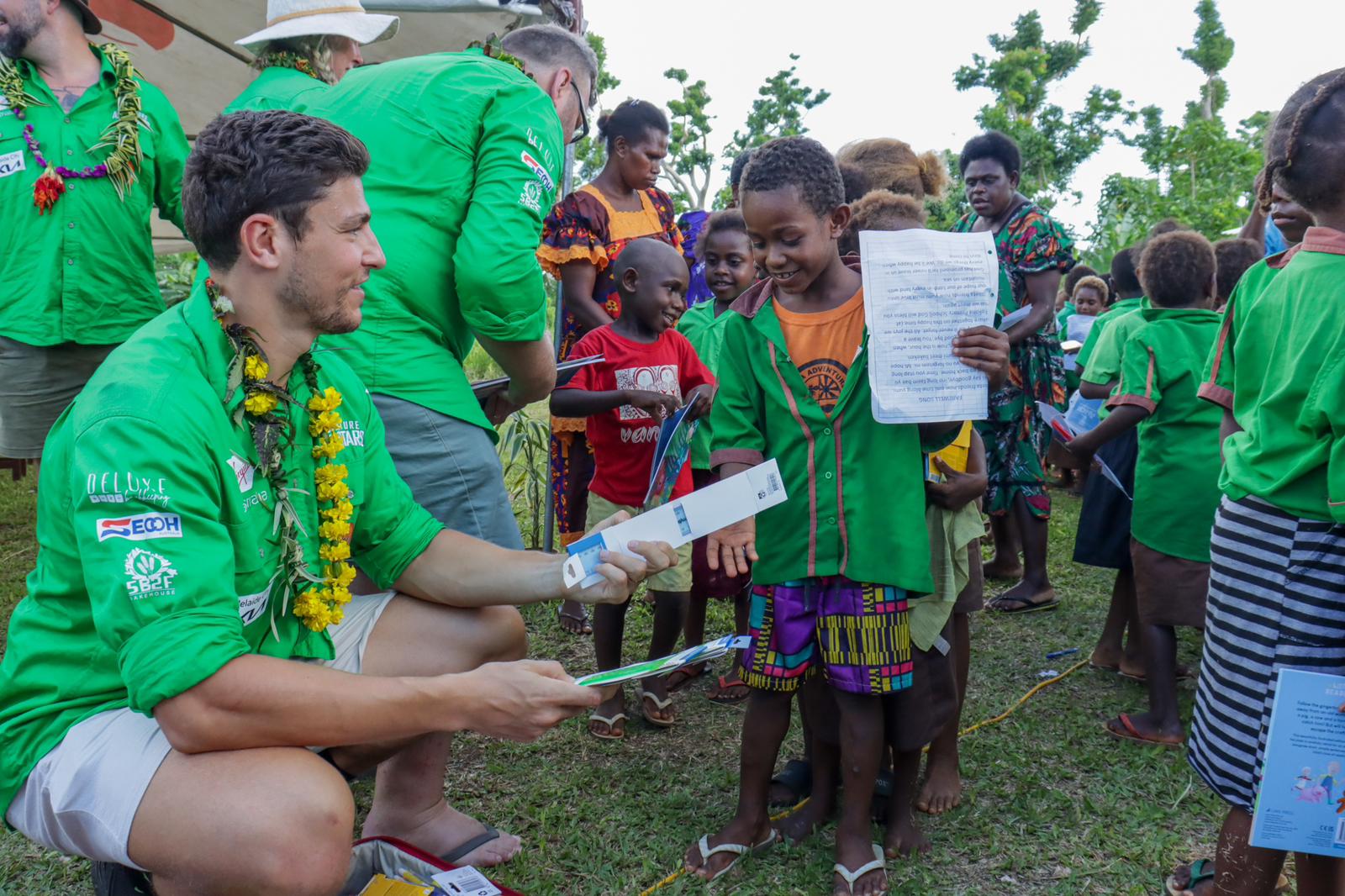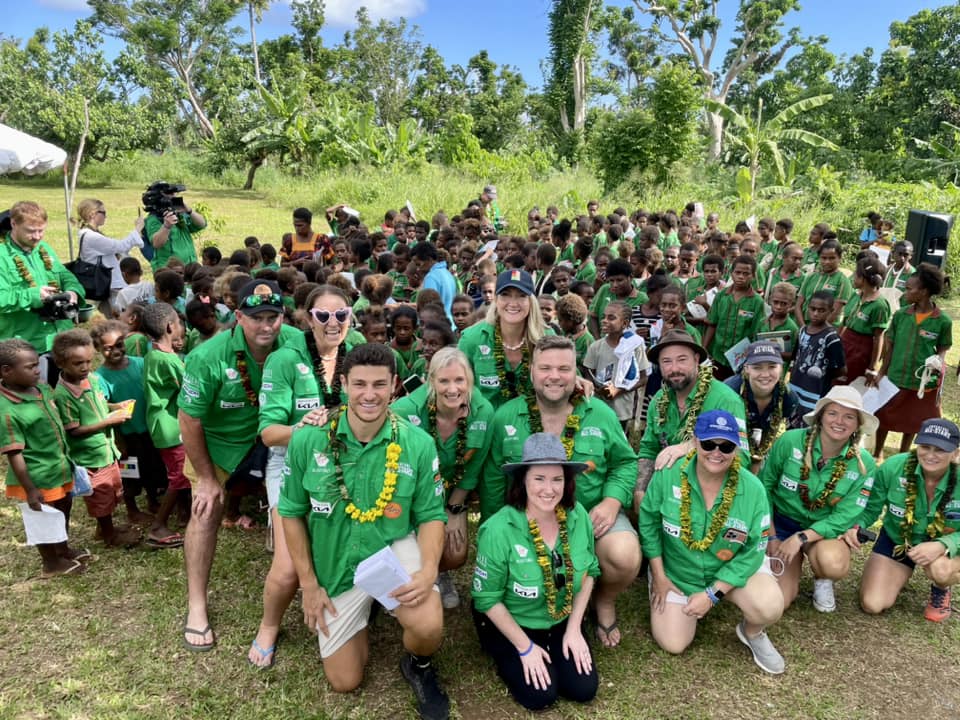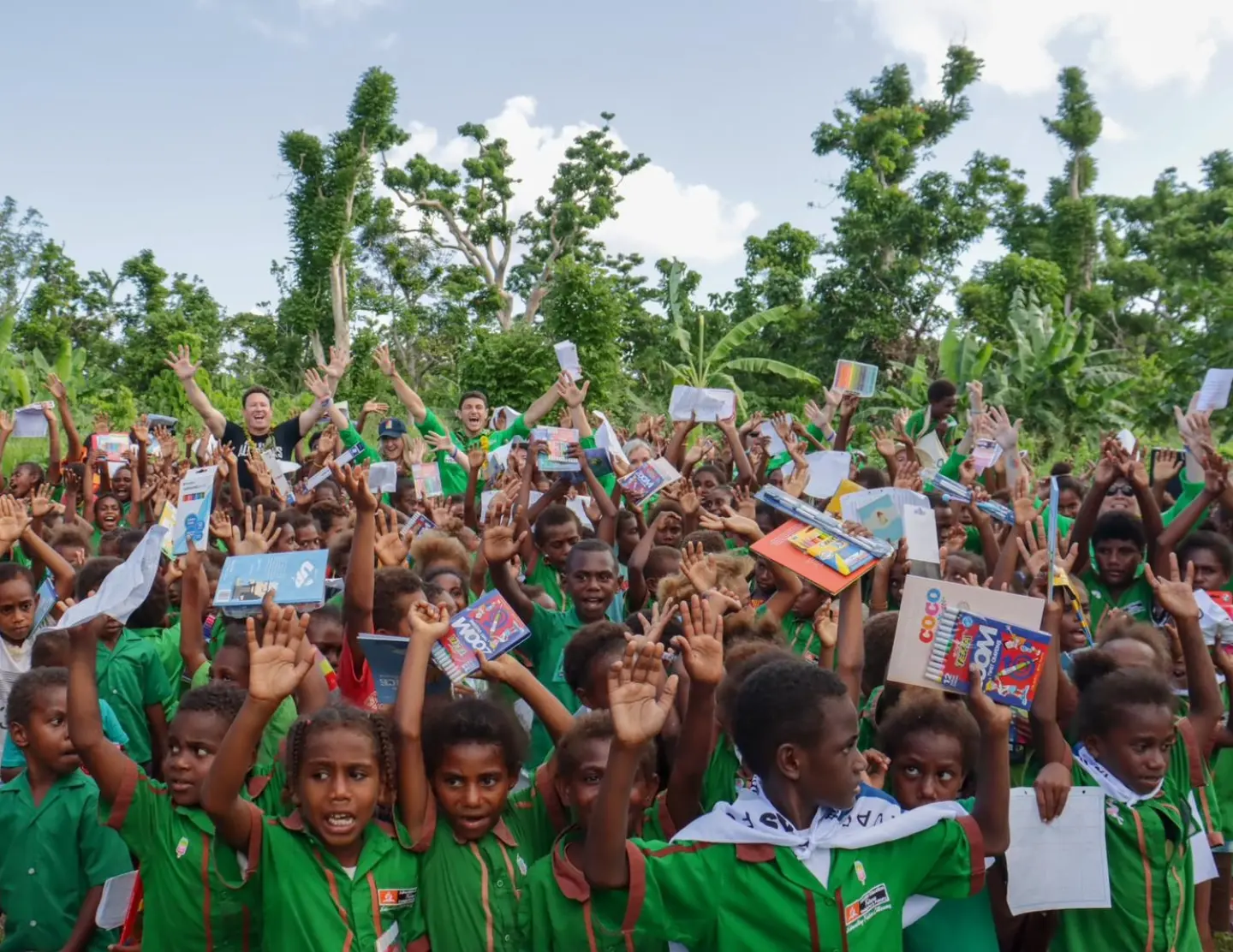 Being given an opportunity to immerse myself in such a beautiful community was a very humbling life experience that I will never forget.
I am so proud of everyone involved at Trinity, our staff, parents and students for being so generous in helping me spread love across to our island neighbours.
Well done Mr Micari, we are equally proud of you and the wonderful Head, Heart and Hand example you are for our students.