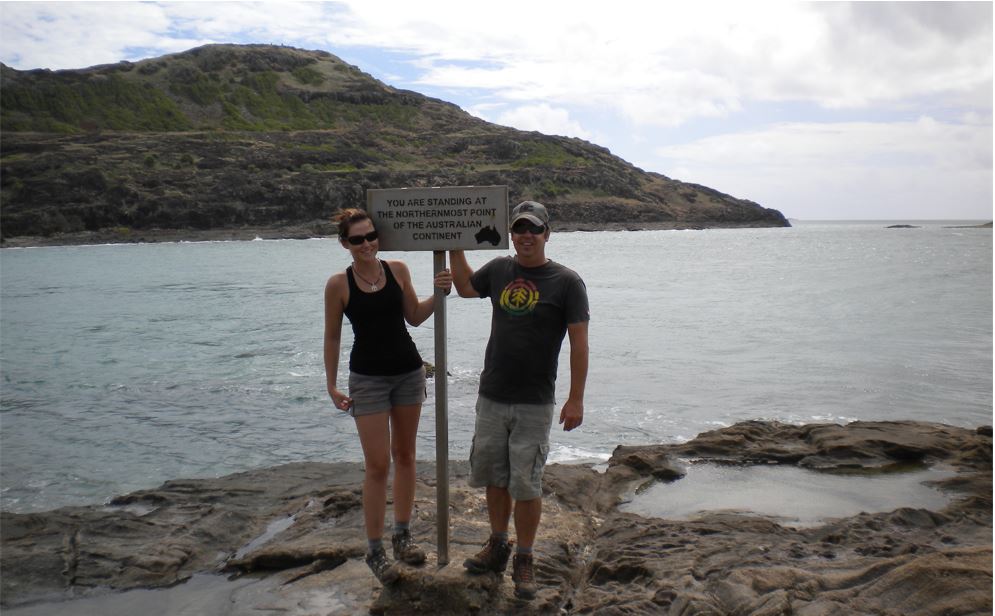 Tell us a little about your background and family?
Growing up, I had the best of both worlds. I lived and went to school in Brisbane but spent most of my holidays with family on the Sunshine Coast on a property in the hinterland, where I could ride horses and play in creeks and dams. I moved permanently to the Sunshine Coast for work in 2004, where I met my now husband and we had our two children, Hannah (5) and Lucas (2). I only moved to the Gold Coast in early January; everything is new to us and we are loving exploring everything the Gold Coast has to offer.
Tell us about your professional background?
I started my teaching career at Beerwah State High School in 2004 and then took a teaching role at St Peters Lutheran College, Indooroopilly in 2007. As I was still commuting from the Sunshine Coast, a year later I took a teaching position at Pacific Lutheran College, Caloundra. After taking some leave in 2011 to travel Australia in a caravan, I returned to Pacific and was promoted to Head of Humanities in 2012. Working in middle leadership was a fantastic challenge and has well prepared me to take on the role of Head of Teaching and Learning at Trinity Lutheran College.
What drew you to Trinity Lutheran College?
The community of people. I had heard that Trinity was a supportive environment, with a focus on the development of the whole person – staff and students. When I decided I wanted to look for more challenging roles, it was also important for me to look for a school that I'd be happy for my children to attend.
What do you bring to Trinity from your previous experiences from a career/work/life experience perspective and as a parent?
A sense of warmth, energy (most days!), empathy and compassion.
How would you describe your own school-going self (what you were like at school)?
I was a bit of a class clown, which is embarrassing to admit now. I went to an all-girls school in Brisbane and had a fantastic group of friends. We enjoyed a laugh and a joke with our teachers. Although it sounds like we were cheeky, when I reflect on it now, it was more that we had great relationships with our teachers, and this is something that I have taken with me into my career.
What book inspires you and why?
The Book Thief by Marcus Zusak. It's a story of humanity at its best and worst, and Zusak's writing is simply breathtaking. Words are so powerful in our lives and this book captures that beautifully.
Who has been your biggest influence?
My husband, John.
What is the best advice you have ever been given?
Don't sweat the small stuff (even though I do more often than I'd like to admit).
How do you relax / what do you do in your spare time?
Our house is pretty busy with little people at the moment so there's not a lot of down time. When I can catch a moment, I like to read and cook. I love cooking as a stress release.
What is your favourite music?
I listen to anything now but, once upon a time, it was punk rock.
What is the most adventurous thing you have ever done?
Travelling solo to Israel as my first long-haul international trip in 2015 when I was awarded a scholarship to study at the International School for Holocaust Studies in Jerusalem. Typically, I've been more of a domestic traveller.
What is your best quality?
Being observant.
What are you most excited about, having joined Trinity?
I'm excited to work with a new group of people and students. I'm looking forward to getting to the point where I know everyone.
What do you like most about your profession?
Working with young people to achieve their goals and the variety that comes with being a teacher.
What do you like least about your profession?
That it's undervalued by some.
What do you do for exercise / wellbeing?
Walking and trying to sneak a sleep in.
What is your favourite sport or cultural activity to watch or participate in?
I love to sing but most people don't appreciate my efforts.
What would you be doing if you weren't in the teaching profession?
I'd be a midwife, working with families during one of the most important times of their lives.
What accomplishment in your life are you most proud of?
My two children. For a long time, we didn't think we would be blessed with children. I'm so proud of who they are, how they think and how they interact with other people.
What has been the biggest challenge or obstacle you have faced in your career?
Losing at Monopoly to the Year 6 students on campus today.
What's your one biggest pet peeve?
Poorly formatted Word documents.
What is one thing you wish you knew when you were younger?
Time is not running out as quickly as you think it is. Enjoy the moment as it is and don't rush so much.
What is one thing people would be surprised to know about you?
I once trekked across a country in 21 days, a combination of hiking, mountain biking and white-water rafting. I'll let you guess which one.