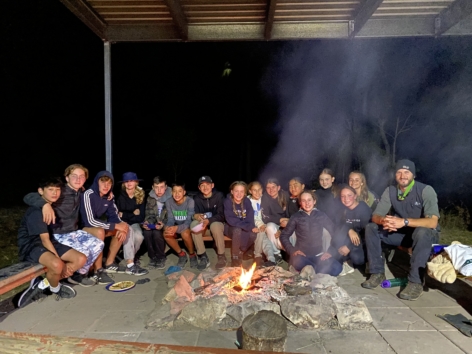 In Week 7 of Term 2, the Year 8 cohort ventured out to Camp Kokoda, located in the beautiful Scenic Rim to further develop their leadership qualities. The four-day camp provided the students with a range of new experiences, outside of the scope of the classroom, that tested both their mental and physical capabilities. The camp also provided the students with many wonderful opportunities to strengthen their relationships with one another and begin to develop new ones. While away, the students encountered daily challenges, from hiking through the rugged mountains to conquering their fears whilst abseiling off cliff faces. These experiences also brought out the true nature of our students, with their supporting one another at every turn and managing to keep a smile on their faces, even by the last day.
Student Reflections:
'Even though we all fell in and were cold, canoeing was one of the best activities. We all tried to race each other and ended up having a water fight. It was so much fun.' – Amelie
'I loved the experience of completing all the activities, especially the giant swing. It was so much fun working together with my group and challenging myself to survive outdoors.' – Emily
'I enjoyed the constant challenge and competition between my peers to reach the top of every mountain we faced, with the only reward being the bragging rights of 'Best Climber' until next year's camp.' – Wyatt
The enthusiasm and positive mindset the Year 8 students brought with them to camp allowed them to experience Camp Kokoda to the fullest, furthering their development as positive young adults.
Mr Stewart Greenbank
Head of Year 8