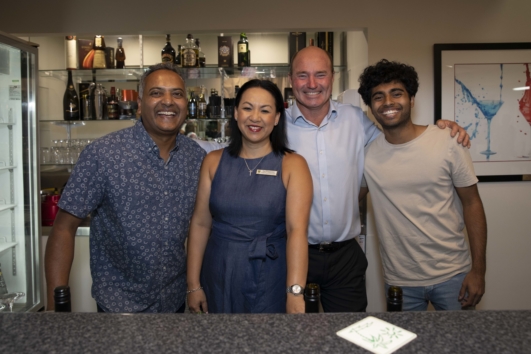 Did you know that volunteers in schools have a powerful positive impact on both the students and schools?
Henderson and Mapp (2002) report evidence that volunteers are significant in helping to create a supportive and welcoming environment at schools and in facilitating students' behavior and performance. As positive role models and student motivators, volunteers are viewed as contributing to better school attendance, improved grades and test scores, less misbehavior, better social skills, staying in school, graduating, and success after school. Available evidence suggests that when adult volunteers are present, students see firsthand that adults value education and respect learning. This promotes positive attitudes toward school. More involvement results in better understanding, more trust building, and a commitment to even more support. School begins to feel like family!
We are so blessed at Trinity to have a community of adults, from parents to grandparents to friends to alumni and their parents, who freely and graciously give their time and efforts to supporting all aspects of the College – in the classrooms, in co-curricular and extra-curricular activities, in the tuckshop and the library, at fundraising and friendraising events, the list is literally endless.
Your contribution is noticed and valued and the annual Volunteers Appreciation Function is just our very small way of saying thank-you and letting you know that you are appreciated!