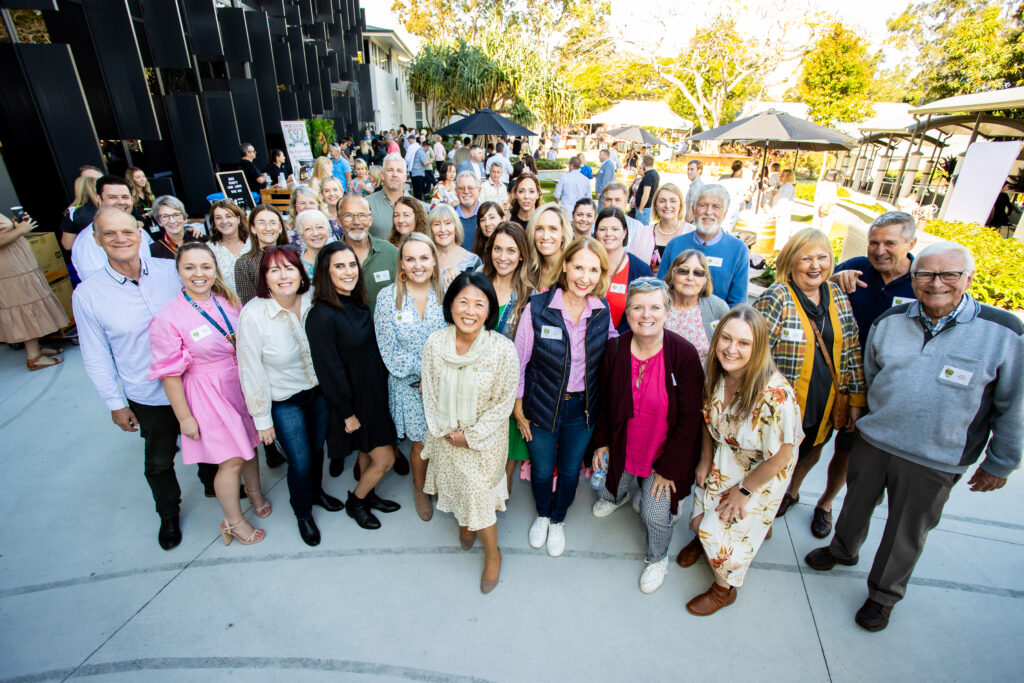 Last Saturday, 6 August 2022. we hosted our inaugural Trinity Long Lunch, attended by around 220 Trinity community members, including alumni and parents of alumni from the Class of 1991 through to 2021. Over a delicious spread of food and beverages, everyone relished the opportunity to connect again with their peers and friends, especially after the past two years of COVID-related restrictions.
It was so special to have a number of the Class of 1991 graduates, the Foundation graduates, attend the event. The bonds of friendship forged all those years ago were taken up again as if they had only seen each other yesterday, and there was much laughter, as they recalled the fun they had and their memories of teachers.
We hope that, with each year, our Trinity Long Lunch will continue grow and evolve and be an event that everyone in our community looks forward to – a lovely relaxed environment for re-engaging with old friends and making new ones.