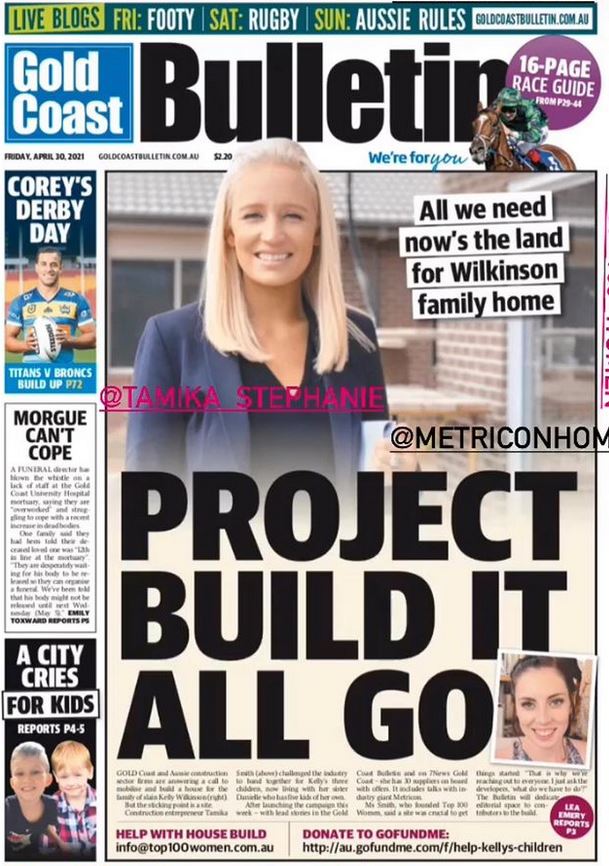 Our Friends of Trinity Lutheran College Foundation is delighted to be hosting the first Foundation Business Breakfast of 2022 and looking forward to once again connecting with our community. Two outstanding members of the Gold Coast Community will be speaking at this event, one being Tamika Smith. Tamika is well known for a number of different accomplishments, but one that is close to the hearts of many Gold Coasters is the #istandforkelly movement, initiated to support the children of domestic violence victim, Kelly Wilkinson and for which Tamika was listed as the "Most Influential Woman in Construction" by International company "Built". Kelly, mother of three young children was allegedly set alight outside her home in Arundel and was tragically found dead at a house on April 20, 2021. Kelly's estranged husband was later found and charged with murder and breaching a domestic violence order. 
Tamika, a trailblazer herself in the building industry, worked tirelessly to get a house built for Kelly's three children, ensuring that they had a place to call home and could look towards the future with some optimism.
We need this family and our community to know that this is more than just a house. This home is a pillar of what we are capable of when we come together. And as an industry, we won't bury our heads in the sand when it's time to stand up!
So now, we've got a house to build!"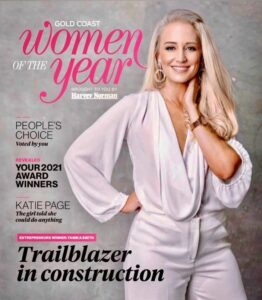 Tamika was recently listed as the "Most Influential Woman in Construction" by International company "Built" as a result of her incredible work in the social impact space and she is widely acknowledged and respected for her work in building commercially viable companies with good social ethics. She was also recently named 'Woman of the Year – Entrepreneurs' & Finalist for Queenslander of the Year.
This Business Breakfast is definitely one not to miss as you will hear about Tamika, her career and how community is always at the forefront of everything she does. Tickets for the breakfast start from $59 per person can be purchased by visiting our foundation website
Trinity Business Breakfast (tlcfoundation.com.au)