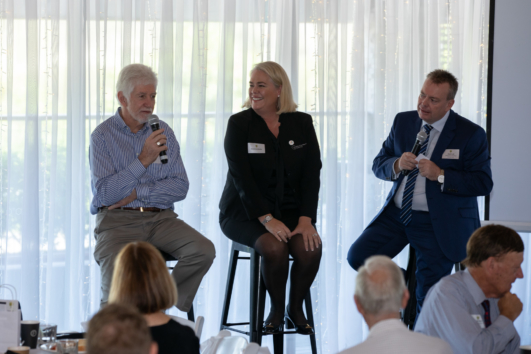 "Such a friendly, relaxed environment and a great group of people to network with"
– Brendan Morris, Trinity Alumni
150 loyal supporters of our College gathered together at The Club @ Parkwood Village for our Trinity Foundation Business Breakfast. We were privileged to have on our panel guest speakers Darryl Kelly and Rebecca Frizelle, co-owners of the Gold Coast Titans, in an atmosphere that was warm, welcoming and relaxed – totally in keeping with Trinity's inimitable community culture.
A big thank you to our sponsors:
Colliers International, Tyler International, Morris Medical, Greenroom Building Co, Burling Brown Architects, Families in Focus, Captivate AV and Axis Optical.